An incident and safety reporting system for nursing home employees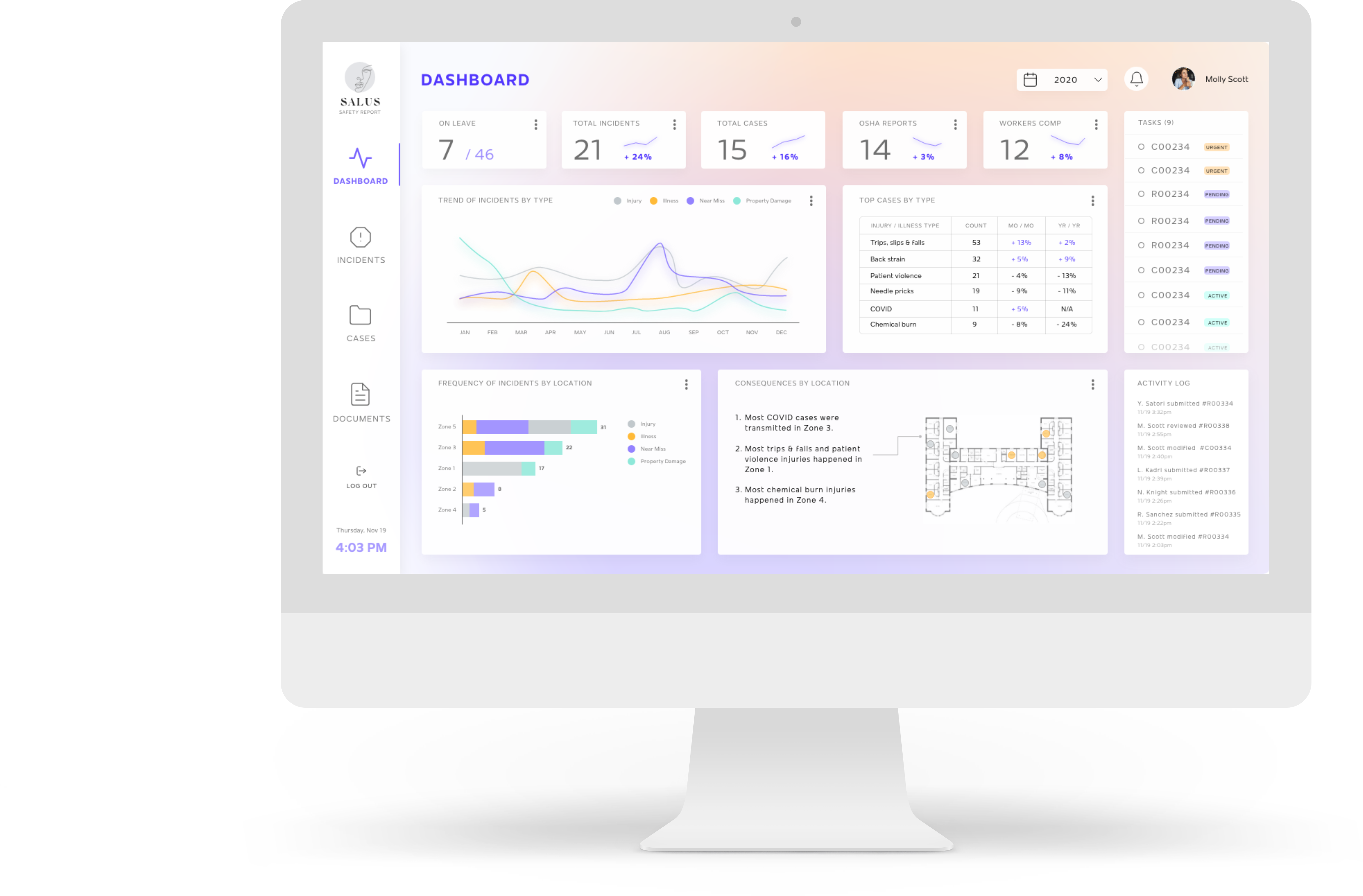 DESIGN BRIEF
Workplace safety is a major concern. Incidents happen all the time, yet they are underreported due to the lack of proper reporting systems in place. Most organizations still use paper forms to record incidents, which are often delegated to supervisors, who may neglect the worker's safety. SALUS — the Roman Goddess of public health and safety — is a reporting system designed for the nursing home employees and administrators in the course of Human Centered Design at the University of Miami.
ROLE
UX Design
Wireframes
High fidelty prototype
---
TECHNOLOGY
Adobe Illustrator
Adobe XD
PROBLEM
Dr. Millet's contextual inquiry showed that users often could not find the required forms or often had to ask their managers to write up reports for them. So what can I do as a designer to not only solve that problem but also provide a streamlined method of accessing and managing incident reports for employees and addressing the safety of the work environment?
CONCEPT MAP
Using this concept map, I was able to visualize the information / steps that administrators need to complete in order to submit reports, the information tracked by the system, and the interactions needed to fulfill the tasks. This also helped me determine the task flows and the site map of the system. The most important aspect of the reporting system is deciding what kind of data analysis is necessary to present the health of an organization and its employees.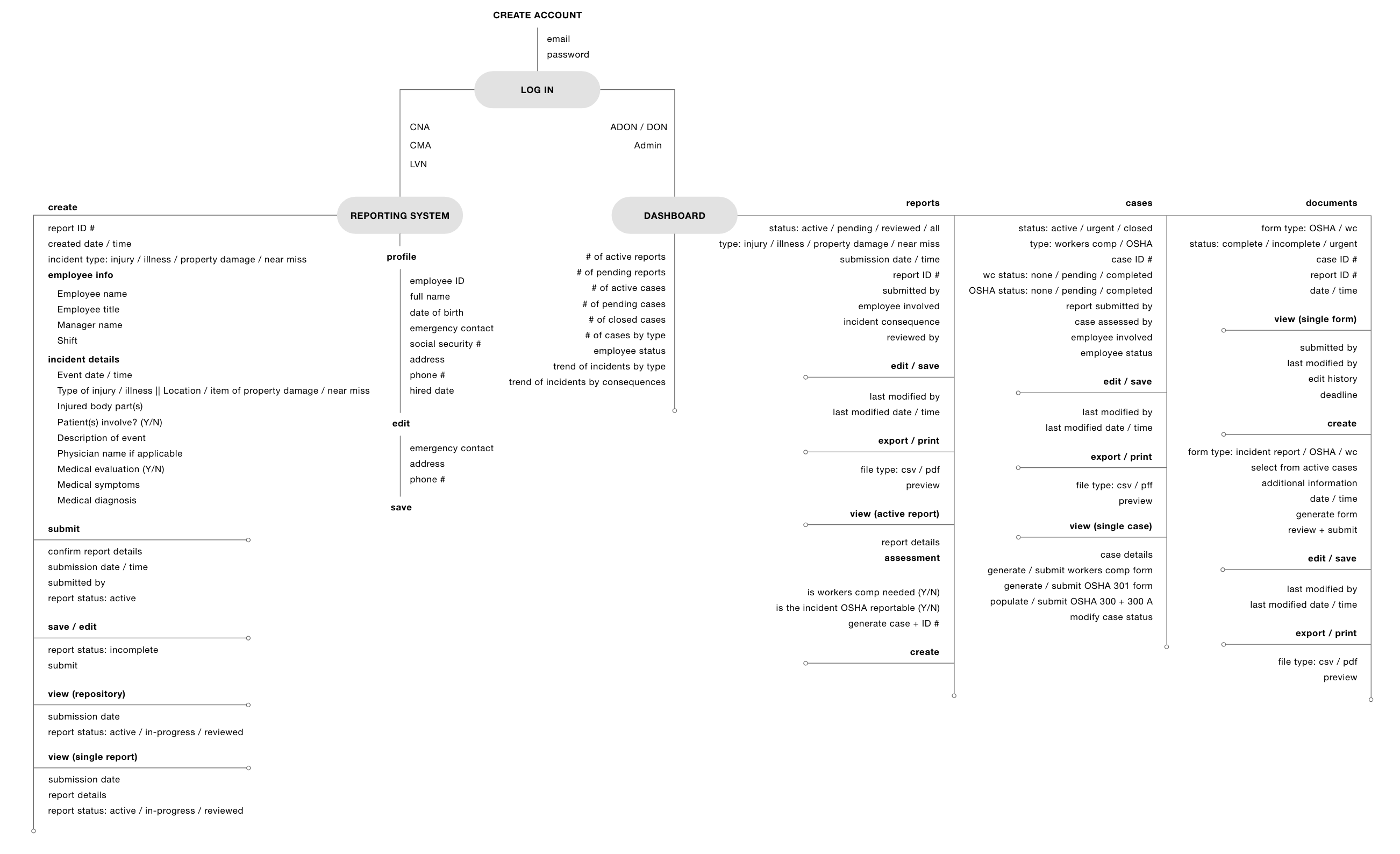 TASK FLOWS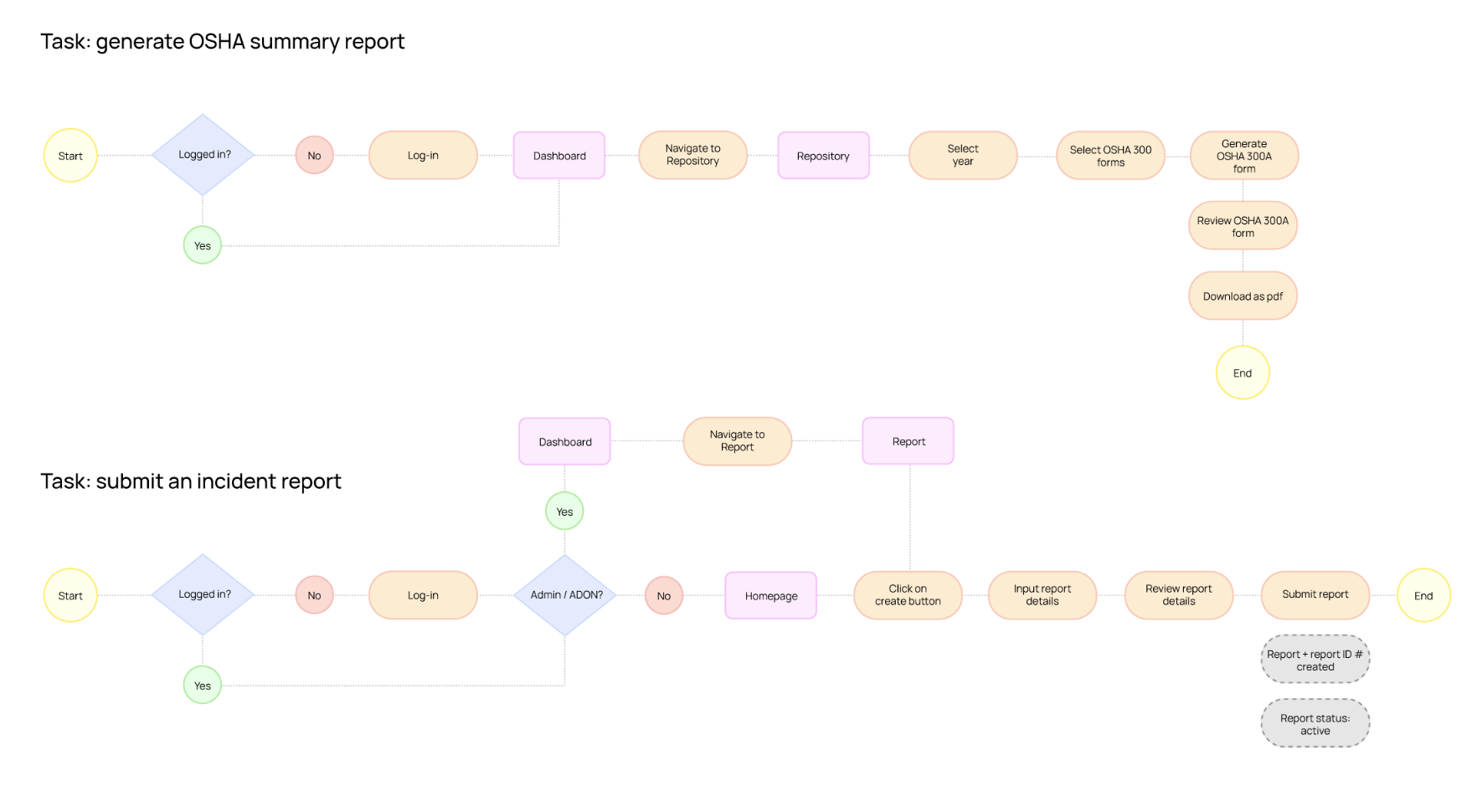 SITE MAP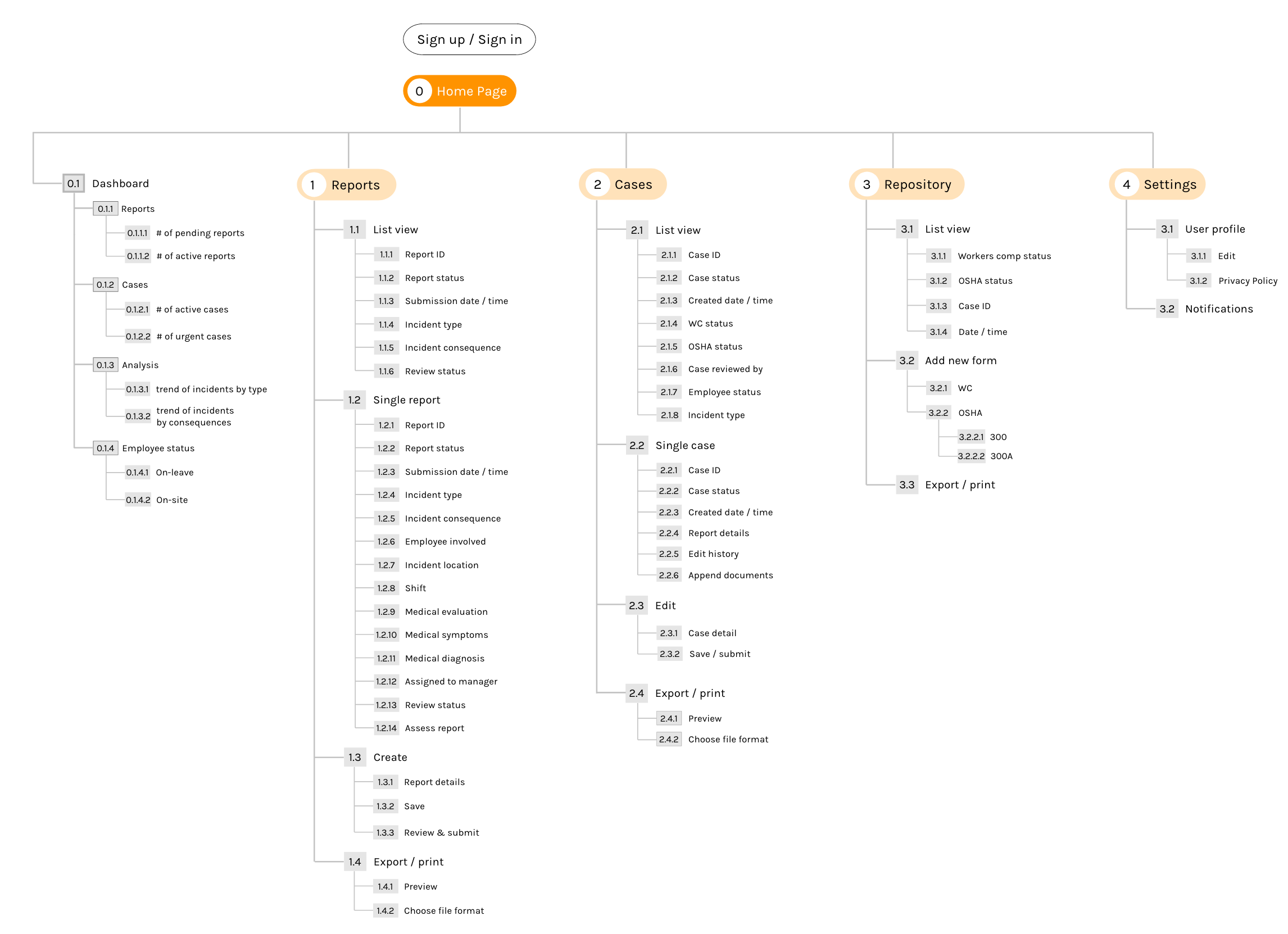 STYLE GUIDE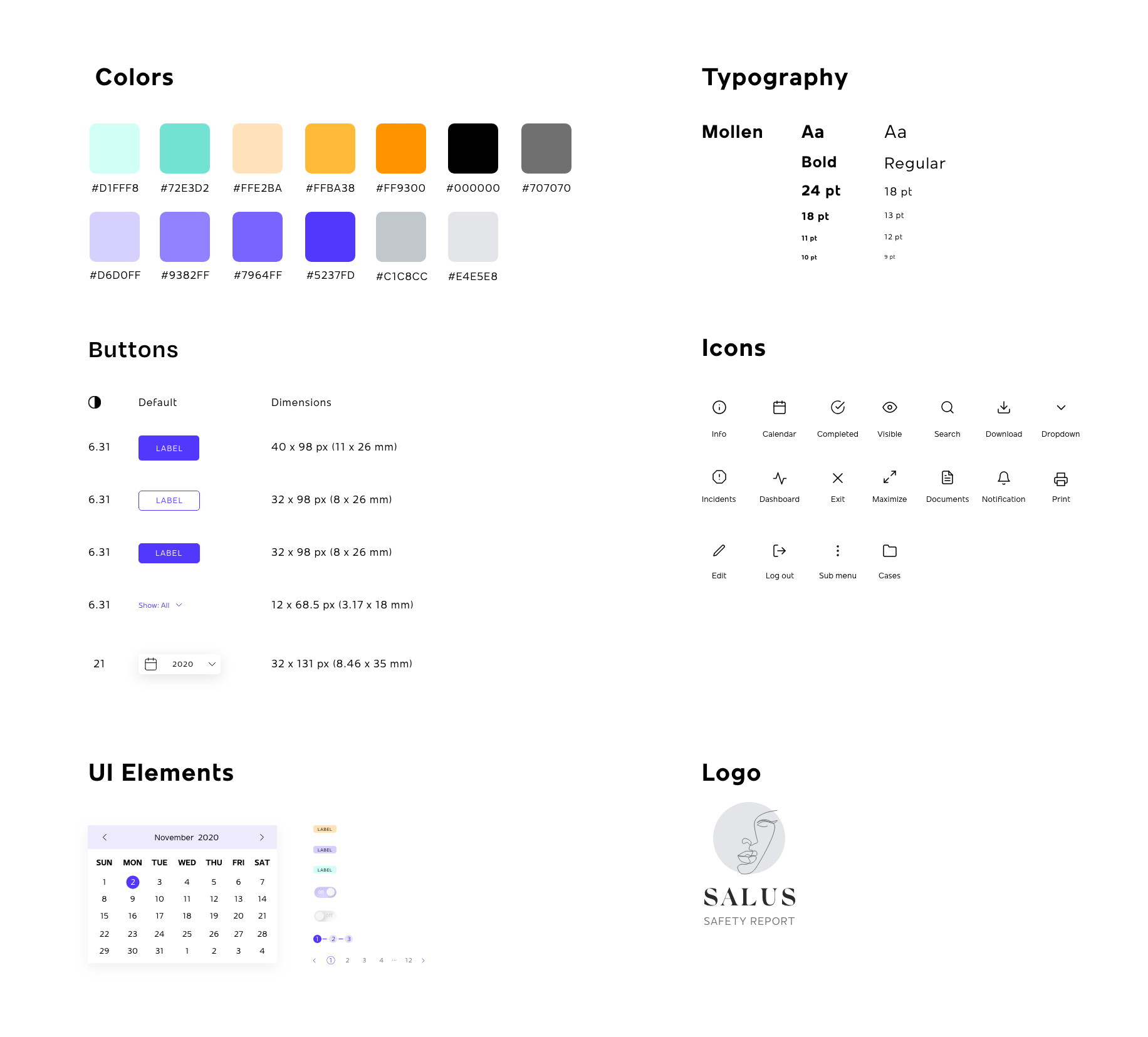 SELECTED SCREENS