An exposure notification app designed for UM community
OVERVIEW
Amidst of the COVID-19 global pandemic, students that are returning to UM campuses
need to be as informed and cautious as possible in order to reduce the risk of widespread transmissions. ECHO app was a concept developed in the course of Human Centered Design at University of Miami. It features exposure detections and integrated COVID test booking system to help combat the spread of transmissions on campus.
---
PROCESS

---
ROLE
Research
Strategy
Wireframes
High fidelty prototype
---
TIMELINE
6 Week
Oct 2020
---
TECHNOLOGY
Adobe Illustrator
Adobe XD
---
LINKS
---
PRODUCT DESCRIPTION
ECHO is an exposure notification app designed for the UM community to help reduce the spread of COVID transmissions on campus. Using the technology developed by NOVID, ECHO uses a combination of bluetooth and ultrasound to detect the proximity between devices of other ECHO users. It generates a synthetic code to note prolonged exposures. With the integrated COVID test booking system, users can report their status and automatically notify the devices that have been in contact with the users.
---
RESEARCH

We conducted a total of 18 remote 1:1 interviews — 9 students taking in-person / hybrid classes, 5 remote students and 4 faculties. We chose this method because we wanted to explore the potential opportunities by posing questions to individuals to find out what the participant thinks, feels, does, knows, believes and expects. We also wanted to identify the needs, perception, motivation and pain points of students and faculty in relation to campus safety and safe practices.
---
AFFINITY DIAGRAMS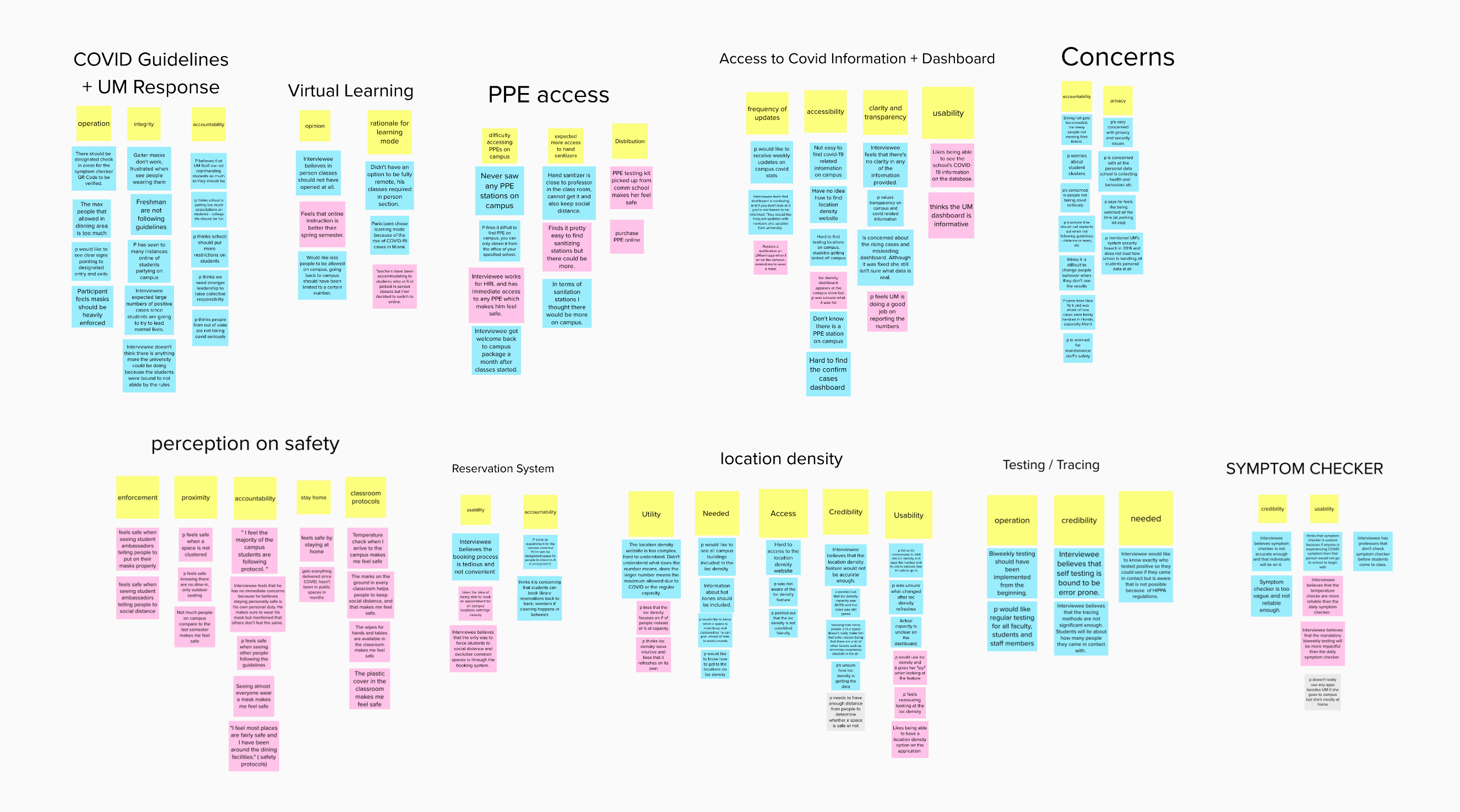 We grouped the interview responses in Affinity Diagrams in order to identify patterns
Participants think the UM's reservation systems are difficult to use
Most participants expressed a general sense of distrust in UM's COVID response
Many participants questioned the accuracy and credibility of UM's self registered tests and tracing methods
Another common theme observed across all participants was privacy concerns — they're unsure and distrustful of how their data is being collected / used
---
OPPORTUNITIES

---
REQUIREMENTS
Ultimately, we identified a list of design requirements to address the problems and concerns we analyzed from the user insights. Most notably, the solution needs to:
Ensure user privacy and anonymity
Notify users when there has been a potential exposure
Provide a seamless COVID test booking experience
---
TASK FLOW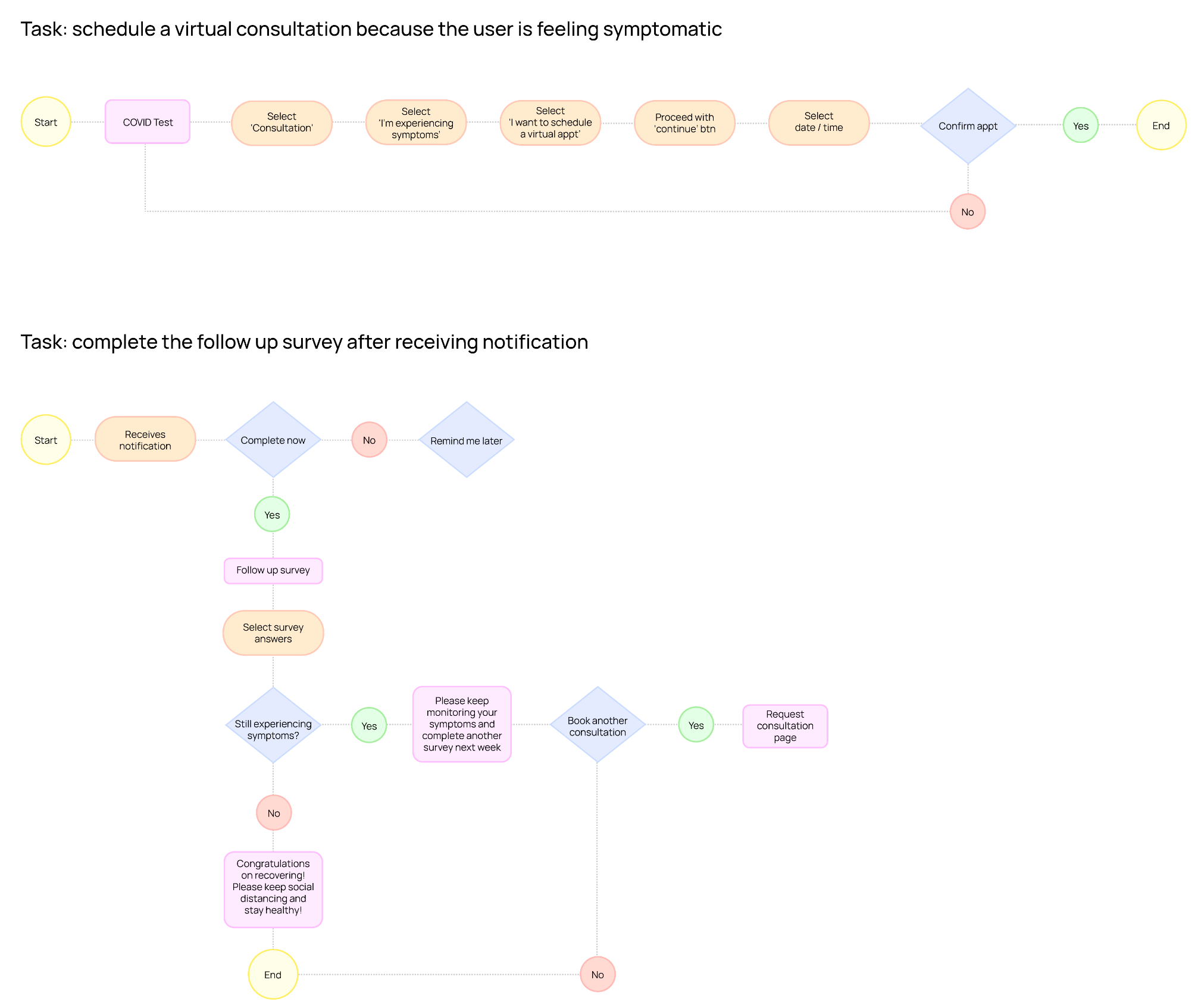 ---
WIREFRAMES